About
Steve Noufer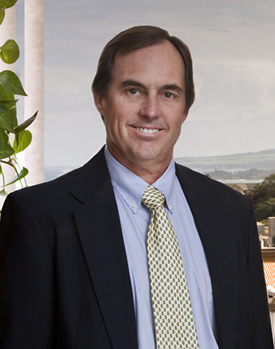 Attorney At Law

Telephone: 808-242-0042
Fax: 808-244-6244
Steve Noufer has been practicing law since 1983 and practicing in Hawaii since 1986. He has handled many complex, large injury and death cases.
Steve Noufer has successfully handled well over a thousand claims for work-related injuries since he began handling workers' compensation cases in 1988. He is one of very few attorneys on Maui handling worker's compensation cases.
Noufer & Brown has been serving the injured on Maui since 1993.
Education:
B.A. - University of Texas at Austin, 1979
J.D. – University of Texas – Austin School of Law, 1983
Admitted Texas Bar, 1983
Admitted Hawaii Bar, 1986
Licensed to Practice Law:
Hawaii State Courts
United States Federal District Court, District of Hawaii
Professional Memberships and Associations:
Hawai'i Association for Justice
Hawaii State Bar Association
Maui County Bar Association
---